Upcomming Volunteer Trainings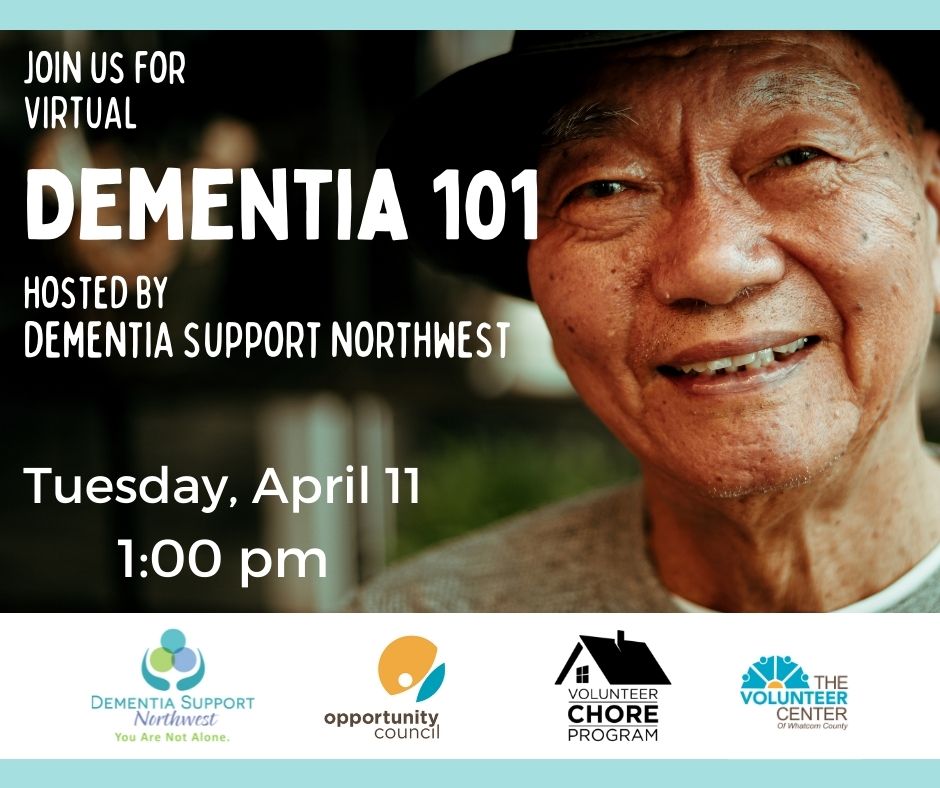 More about this training:
Dementia Support Northwest's Introduction to Dementia training is for those who as part of their working lives, either as volunteers or paid staff, interact with those living with dementia and well as their caregivers. Beginning with a brief overview of normal aging v. dementia and the first fundamental steps to take when observing cognitive decline, the training then moves into communication strategies, red flags to keep an eye out for that may indicate unsafe caregiving situations, with recommendations for helping alleviate some of the difficulties faced by caregivers and concludes with a list of local/regional/statewide resources for quick reference points. By orienting around applicable knowledge and recommendations, the training is intended to be relevant both for those with no experience with dementia as well as those that have some level of experience with the symptoms of severe cognitive decline.