SENIOR VOLUNTEERS MAKE A DIFFERENCE
Are you ready to make a difference in your community? There are many opportunities available! The Retired and Senior Volunteer Program (RSVP) provides opportunities for people 55 and over to make a difference in their community through volunteer service. RSVP volunteers contribute anywhere from a few to over forty hours a week of help to meet critical community needs. Many agencies who use the services of seniors are:
RSVP offers maximum flexibility and choice to its volunteers. We match the personal interests and skills of seniors with opportunities to help solve community problems. RSVP offers supplemental insurance while on duty and on-the-job training from the agency or organization where volunteers are placed.
Submit Your Hours
So many RSVP volunteers gain feelings or personal satisfaction from their impact on the community. Here are some statements from our volunteers:
I love volunteering, it's a great group of people!
I met a lot of nice people that way.
I enjoyed my volunteering, a new experience each week.
Volunteering is a good thing to be involved in.
I love the idea of volunteering.
In some small way, you've helped a person or cause.
I do it because I enjoy it!
VOLUNTEER BENEFIT PACKAGE for RSVP Volunteers Only
Benefits from RSVP are not limited to feeling good and helping community members. By volunteering you are also eligible to receive some of the following benefits:
Monthly events like potlucks, movie nights, and speakers on topics of interest to seniors!
Supplemental Insurance for accident, personal liability and excess automobile liability insurance while in volunteer status as well as traveling to and from your volunteer station
Making a positive impact in the challenges to your community
Developing new friendships
One-on-one consultation to find the perfect volunteer opportunity for you
RSVP newsletter
Mileage reimbursement for low income volunteers
Invitation to recognition events
Want to talk about volunteering in our community? Contact 360-734-5121 Ext. 174 or email at RSVP@WhatcomVolunteer.org today.
RSVP Handbook
Download and read the RSVP Handbook for full details of this national program. Download Handbook >>>
RSVP is America's largest volunteer network for people age 55 and over. Join RSVP and you join nearly 360,000 volunteers across the country who are tackling tough issues in their communities.
If you are interested in becoming a member of RSVP, please call 360-734-5121 Ext. 174 for more information.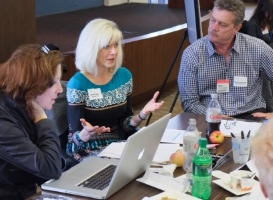 Promote the Benefits of Volunteering
Our Volunteer Ambassadors attend events where they share the benefits of becoming a volunteer.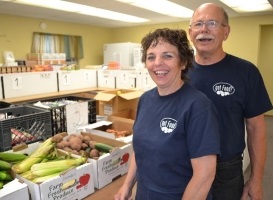 Food Banks
Food Banks in Whatcom County especially need assistance in delivering food to homebound individuals in addition to local help at the Food Bank.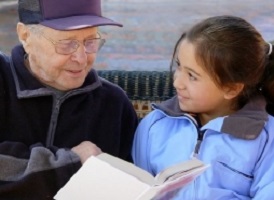 Tutor and Mentor
Your experience can make a difference in a young person's future. Share your wisdom either on classroom subjects or on life's choices.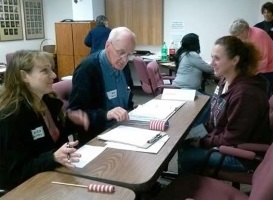 Disaster Preparedness
Help organize the Volunteer Mobilization Center in the event of a natural or man-made disaster in Whatcom County.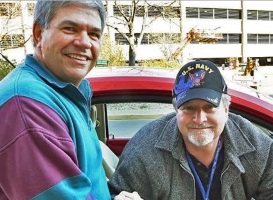 Veterans Transportation
Our service veterans often need things as simple as a ride to the doctor. Some rides are on short notice of only a few days.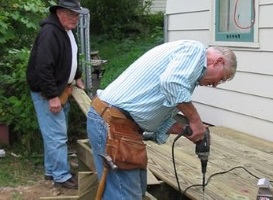 Independent Living
Our neighbors sometimes need some simple assistance in order to stay living at home. Help out with things from grocery shopping to small fix-ups around their house.