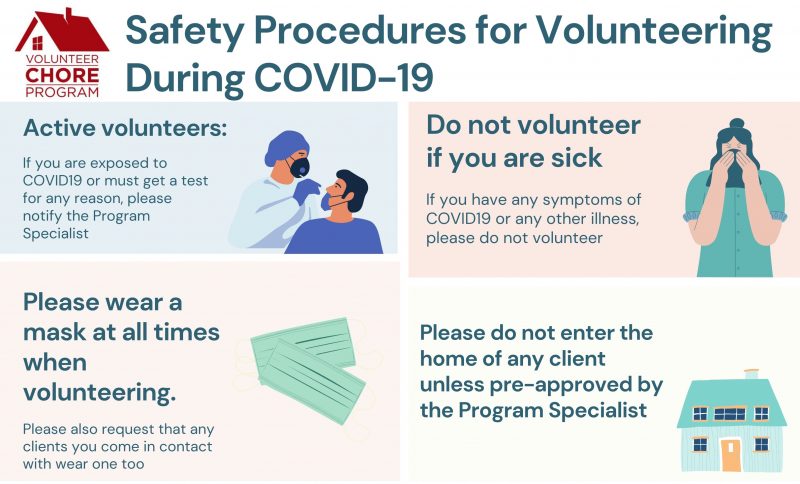 Program Changes Due to COVID19
COVID19 has challenged us to find ways to assist our clients safely, with minimal contact.
The Chore Program is currently assisting clients with:
Dog walking

Grocery shopping on clients behalf (doorstep drop-off)

Essential errands on clients behalf (doorstep drop-off)

Yard care

Outdoor repair tasks

Transportation to essential medical appointments
Unfortunately we are unable to assist clients with:
Cleaning or any indoor chores

Non essential transportation

Moving assitance of any kind
Other Infectious Disease:
As a volunteer, you should understand that the Volunteer Chore Program cannot guarantee a volunteer/work environment which is free from the risk of exposure to infectious disease.
Please take great care when working with clients, as it is likely that many have compromised immune systems, and are at a much higher risk for COVID19 and other infectious diseases.